So I just went over some issues that most people have with the current meta game, and I came to the realization that a large portion of the issue can also stem from the simple matter of not knowing what to play against these big meta decks, and that can be an issue especially when you are blatantly unaware of how to gain advantage over them.
A large issue with the game right now is that people will simply avoid having a side deck, and this can be an issue not only will it hold you back from gaining any sort of advantage against your opponent in a match but if you're taking a test here, its really going to drop a lot of points on you, just from not having a side deck on our tests you lose 10 points and that is a fair bit to lose, which just tells you how important side decks are.
Now in general lets just say we're talking about the 4 biggest decks right now, so that would be Sateller knights, Burning Abyss, Shaddolls, and Qliphorts. In every deck we tend to run at least 5 staples and most of the time those staples will tend to be 3 copies of MST ,compulsory evacuation device, and solemn warning. Yes these staples are indeed very useful, but come game 2 when your opponent knows what you have how exactly are those staples going to help you out? The answer simply by switching them out or adding in some more support to help aid you to slow or stop your opponent's plays.
I'm going to split this into 4 sections separated by spoilers, simply click the one you wish to see:
Burning Abyss:

To play against burning abyss is not all that hard you really just have to predict your opponent's plays, and stop their graveyard, a good way to do this could be by negating tour guide's effect that will slow them down, but there has to be better ways to do it shouldn't there? Well friends of course there is!

Stopping BA(Burning abyss) is so simple now, we've conditioned ourselves to see what they're capable for nearly a whole format now we should know what to expect and we should have some idea as to how we should be able to deal with it.

Some good cards to keep BA players on their toes right now would be things that can stop their effect's, stop them from searching, or simply by stopping their ability to special summon. So for instance I find a card that slows me down is not vanity's it's not soul drain it's not even shadow mirror, when i go to normal summon 1 of my BA monsters or if i summon a tour guide, a card that slows me down the most is Flying "C" not only will this card prevent me from overlaying into my Dante but if i were to summon any BA monster without it's effect being negated Flying "C" is going to pop them immediately.

Debunk is an amazing card because if they go to use an effect in their graveyard they will go -1 both denying the effect and banishing the monster that tried t use it. this card also allows you to make really good plays when you have to attack over something like a Dante with a cir attached to it.

Another good card that allows you to stop BA is Macro Cosmos, this card will banish all of a BA player's monsters and xyz material forcing them to play around it, getting cards that don't necessarily rely on the graveyard just to hold the gates until they can draw into a Mystical Space Typhoon, but by that time you've built a field that the BA player cannot get over.

A great main deck card that will 9 times out of 10 stop any BA play dead in it's tracks is Vanity's Emptiness it wont allow you to open any plays with Graff, Cir or tour guide, any xyz play they had would have just gone out the window, and it will stay up so long as they don't draw into an MST.


Nothing makes me more happy than using my mind control against their dante hitting them for a direct attack with whatever i have on the field then on my main phase 2 overlaying a downerd magician onto him, not only do you now get a bonus monster but whatever they planned for next turn is gonna have to change.

Due to scarm BA tend to be able to search so much and this can be one big issue for you especially when you're going negative and they keep getting pluses you can stop their searching with a card called Mistake.

And finally I've already talked about them a little bit but you can also simply stop their effects in the grave, you can play Shadow-imprisoning mirror and stop any Dark monster's effect on the field or in the grave-yard, and you can play the one allowed copy of soul drain, pay 1000 life and stop nearly every play BA can get off, because no matter what BA relies on their grave take that away from them and they have absolutely nothing.
Shaddoll:

Shaddolls are similar to Burning abyss in a way where you can run your shadow-imprisoning mirror, you can use debunk to mess up their grave, you can run your vanity's emptiness, you can run your mistake, you can run your soul drain paying that 1000 life to stop their grave, and you can even run macro cosmos eliminating their access to their grave entirely, but there are some more options for shaddolls you cant use against BA.

For instance, you can side deck, Non fusion area preventing the use of their fusion monsters and forcing them to play around that, in the long run without a dragon they can send to their grave, an MST, or if they're running the artifact variant them getting a moraltech, there is no possible way to recover from that.

You can even use a copy of their own cards against them you can side in the appropriate el shaddoll fusions that can correspond with your deck ie the earth, light, fire, and winda along with a copy of super poly and you get a plus one while taking away monsters that they could have used to improve their game state.

You can even side in copies of puppet plants, to gain control of their spellcaster type shaddoll monsters but you should be really careful when using this now, since they now have el shaddoll fusion if you try to take their monster they might panic and chain their fusion card to avoid that happening.
Qliphort:

Qliphort unlike the two prior where both, BA and Shaddoll, focus on the grave these guys don't you're gonna have to change up a few things to side against them, but you can still use your mistake, because these guys love to search. Mainly what you wanna do to stop them is to get rid of their ability to search, without that, they will not be able to do much throughout the rest of the game.

The ability to completly stop the use of their Scouts is key, because without them, there really is no searching, to not only negate the use of the scout but to also prevent the use of him for the rest of the duel, i tend to use Cursed seal of the fobidden spell.

If you're looking to get rid of their skill drain or stop their plays with their pendulum monsters entirely you could go with spell shattering arrow to get 500 dmg for each spell you popped, or you can go for the more common route and run a few fairy winds these will not only take out their pendulum plays or their scouts but it brings the ability to pop their saqlifice and their skill drain all at the same time and deal a fair bit of damage, sure you take some but really, who is losing more?

Another thing qlips tend to do a lot is tribute summon that's where all their effects come into play, one of the less popular things you can run is mask of restrict not only will it stop any tribute play that they may be going for but it also saves you from having to deal with carrier or helix's effects along with disk.

And finally one card that can not only stop any pendulum play, remove the use of their scouts and slow down the time that they can use their saqlifices, anti-spell fragrance, this card can be really good because even if they have MST they have to wait at least until your turn to use it so you have more time to set up your field while they cannot do anything.
Sateller:

Sateller knights, the easiest of the 4 top decks to deal with similarly to BA and Shaddoll you can run your macro cosmos, you can run your light-imprisoning mirror, and just like qlips, shaddoll and BA you can run mistake to stop their search, but just like always there are some other options you can think about to stop them.

Satellar Knights tend to search quite a bit, getting their altairs or their vegas for their xyz plays, and to stop this you can simply run mind crush not only will this get rid of anything your opponent searches out but it also gives you a glimpse into their hand so you can plan ahead for their next plays.

Satellar knights rely heavily on their effects if you can take those away from them it's going to be an ongoing issue for them so you can either run, a couple breakthrough skills, or even a skill drain to keep those effects away from them for a long period of time by simply paying 1000 life points mind you skill drain will also take away the effects of your monsters so only run this if that is not of consequence to your deck.

As i mentioned before Sateller knights are heavily reliant on their effects take that away from them and they really have nothing, but they also run a lot of traps that can return their monsters to the field, now i know way back when the best way to stop this would be a little field spell called necrovalley but not every deck can run that, instead you can run a card called wiretap, or seven tools of the bandit wire tap and seven tools are they same in perspective with wiretap it stops the trap but sends it back into the deck, seven tools stops the trap and destroys it but at the cost of 1000 life points. The better of the two? well they're both good in their own way, but the choice would be ultimately yours.

I keep reiterating this for some reason, sateller knights need their effects to function and they get them when they're summoned so if you wanna avoid cards like skill drain from clogging up your field too you can simply run pulling the rug when they summon their monster and go to use it's effect weather it be deneb, altair, vega, whatever you wanna stop, you can stop it with this, it will not only negate the effect but effectively kill the monster too, leaving them with a more than likely open field.

Another thing that can really stop a satellar knight deck dead in it's tracks is having them summon an Altair, and once they've targeted their card in the grave, to d.d. crow it, removing it from play wasting altair's effect and leaving them in a vulnerable position.
Those are the cards in which i think can not only help you surpass the top decks of this format but can also help you with a lot of rogue decks as well, of course you can post and tell me what you think is a good side deck card this format, but if you don't i hope this helped you to a certain extent in combating today's meta. Have fun dueling guys and gals!

Member




Posts

: 5


Join date

: 2014-10-05



Most of these are ibvious choices. And Macro Cosmos is a horrible idea as it banishes your cards too. And it's a horrible idea to put in El Shaddolls...
Especially since it doesn't help you in any way...
_________________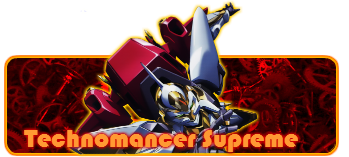 [08:55:45] PlayMeGood : its okay Shark jericho is just an asshole all
Member




Posts

: 83


Join date

: 2014-08-03



1) Macro cosmos's works wonders in a deck that doesn't rely on the graveyard as much as the meta > see Koaki Meiru , HAT etc

2) El Shaddolls + Super Poly helps a ton, you can get rid of their el-shaddoll for your own while denying them their shaddoll s/t back, or any other card they possess i.e black luster
_________________
http://prntscr.com/5s6p0w
Administrator





Posts

: 208


Join date

: 2014-07-14



Although, the suggestions are extremely situational and kinda abstract...
_________________
http://prntscr.com/5s6p0w
Administrator





Posts

: 208


Join date

: 2014-07-14



---
Permissions in this forum:
You
cannot
reply to topics in this forum