Secrets Of Eternity isn't even released yet and already we have some good things to look forward to in the next set...there's at least a 50% chance of these being true like with the previous rumors of previous sets:
Crossover Souls:


- Cover monster is a Synchro Monster
- New theme "Zefra", who has Pendulum Monsters similar to the DD theme
- Zefra also overlap with -tellarknight, Shaddoll, and Yang Zing.
- World Premieres include cards to bolster the Cyber, Fire King and Atlantean Structures
- Cards to make Raid Raptors stronger and a new Rank-Up-Magic
- Apparently Konami is now moving to make Vassal themed Monarch Supports
- Zefra is a Pendulum Monster theme that includes two "Theme" names simultaneously, such as Shaddoll, -tellarknights, Nekroz, Yang Zing, and Ritual Beasts.
- Each theme gets their own 1 to 9 Scales among the Zefra, and there will be 12 Zefra total included.
- Vassals are a theme of 800 ATK / 1000 DEF monsters.
- Melodious Fusions, new Sora Fusions, and Raid Raptors' own Rank-Up-Magic are included.
- Madolche are getting a new Xyz, its name is clearly based on Gateau Chocolate. It's a girly Xyz card, apparently. I might be very wrong but apparently it Chaos Xyz Changes on top of a Rank 4 Madolche. Gateau also gains an effect if Puddingcess is attached to her as an Xyz Material. Its standard materials are apparently 2 Level 5 monsters. I'm not quite catching what the effect in question it might have is.
- Raid Raptor RUM apparently ranks up a RR by 1 Rank, and lets you use the monsters in your hand and/or Graveyard as Xyz Material.
- A "Go back one space" Trap? (Like those go back one space things on board games)
- Apparently Gateau's one effect Special Summons Madolche right back instead of shuffling them to the Deck...?
- NUMBER 95 and ULTIMAYA PLS?!

Note: Zefra is the confirmed Sephira
_________________
http://prntscr.com/5s6p0w
Administrator





Posts

: 208


Join date

: 2014-07-14



Theme - Archetype
Rumors - confirmed cards...
Srsly, some of these are confirmed D:
I.e. the melodious/frightfur fusions and the zefra/sephira
The Madolche Xys is news to me though...
_________________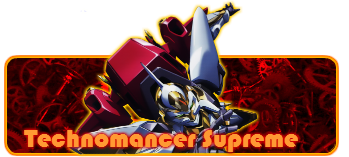 [08:55:45] PlayMeGood : its okay Shark jericho is just an asshole all
Member




Posts

: 83


Join date

: 2014-08-03



Some people might not know if they're confirmed. It's just a compilation. Until you actually do your job of making "lesson posts", go be unwanted elsewhere pls.
_________________
http://prntscr.com/5s6p0w
Administrator





Posts

: 208


Join date

: 2014-07-14



"Unwanted somewhere else"- Boo Boo
Member




Posts

: 149


Join date

: 2014-11-22



Similar topics
---
Permissions in this forum:
You
cannot
reply to topics in this forum