If I had a buck for every time I've been called a scrub for playing the meta, or even switching it up and playing a rogue deck I'd be a very rich man. Back when i started really playing the game, there were only a few archetypes and making a deck based around them.... well lets just say you'd more than likely get stomped unless you were playing gravekeepers. Now a days the meta is really fast passed and a game can turn on the dime, you're almost never without a hand and you're able to search out the cards you need now more than you ever were able to before. And I guess this mindset has been around for a long time, people thinking that playing meta is an easy way to get wins, following the top player etc, etc... But the truth is that just like many other games the meta is there for a reason, some decks are strictly better than others and that's not gonna change any time soon.
Take meta like this, meta just like in any other game is simply a guideline to assist players new and old to get a grasp on what the format is going to shape up to be.
Take LoL (League of Legends) for example in that game there are characters you can play as and like yugioh some are strictly better than others, sure there are counters for them, but in the long run are you going to be better off getting thrown into a game with a character (or in yugioh a deck) that you can play at a decent level because it counters something or are you better off playing something you know how to play and relying on your skill to get past the difficulties of your opponent? The answer well it will simply be better in your favor to play the deck you know well.
Now I hear people say things like " oh burning abyss/shaddoll/qilps/etc take no skill" truth is every last one of them take skill, yes because they've been popularized its going to be easier to understand them but no matter what skill is involved. If there's no skill required in a deck each card would tell you 1 other card it can combo with, but sinister shadow games doesn't tell you the best shaddoll to send to the grave in every situation, tour guide doesn't tell you which burning abyss to summon, those are the kinds of plays you must calculate and make the move on yourself.
On a quick note lets just take a look at skill in its most basic of form, if you have any kind of skill, beginner to pro, and your opponent has nothing on his field other than 3 moraltechs face-down, and you have a huge boss monster like BLS on your field and an MST in hand, and you know exactly what he has because he put the three of them there using artifact ignition, you cannot tell me with a straight face that you would throw your MST into that field.
What I'm saying is that skill is something that comes with any deck its the thing that lets you make good plays, and as i said before the more popularized decks will be more known as to how their plays work so you will have a guideline to follow.
Meta yes can be a pain in the butt if you're playing a fun deck, and yes maybe this format is just not for you, but every format is going to be different. Decks will rise and fall, decks will be strong and weak there's nothing that's going to change that.
What will change is how you look at the game if you can find a deck you like and it can stand up to the meta well hats off to you my friend, but if you cannot, maybe just try it see where it takes you, try different decks, net-deck, buy decks from people in our stores, it wont kill you and if you find that you are just unable to play against or with the meta, i can only suggest that you take a step back from playing competitively and play for fun, stop playing in rated stray from the tournaments that don't have meta restrictions, keep it casual and keep having fun!

Member




Posts

: 5


Join date

: 2014-10-05



I feel neutral towards them. Dont like them, but don't hate them as well.
Member




Posts

: 149


Join date

: 2014-11-22



Well said my friend. You forgot to say if you use a deck that's plain shit then you'd get stomped by any deck that's good, even if their not meta. It's why as a competitive player irl I use decks that I know GABA a chance of winning over ones that don't. It's all about how the game evolves.
_________________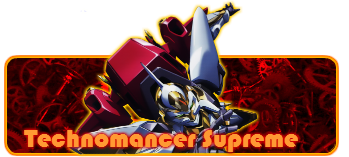 [08:55:45] PlayMeGood : its okay Shark jericho is just an asshole all
Member




Posts

: 83


Join date

: 2014-08-03



_________________
http://prntscr.com/5s6p0w
Administrator





Posts

: 208


Join date

: 2014-07-14



nope i dont watch streams however i did use the madstone, just played udyr my own way
Member




Posts

: 5


Join date

: 2014-10-05



Similar topics
---
Permissions in this forum:
You
cannot
reply to topics in this forum