You want Boo Boos opinion on yugimons? Youre getting it anyways
eat your heart out envoy ; -;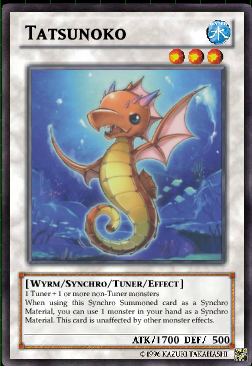 A level 3 wyrm tuner that uses its other synchro material buddy from the hand instead of the field. Simply fascinating - go -1 and go it again! In fact, this card is so useless it doesn't even have a Wikia page yet; go figure.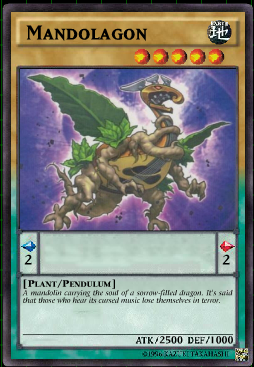 Might be the cheapest toilet roll affordable in the market.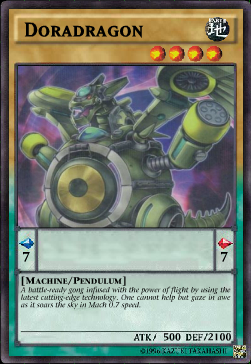 My previous statement was wrong; Apologies.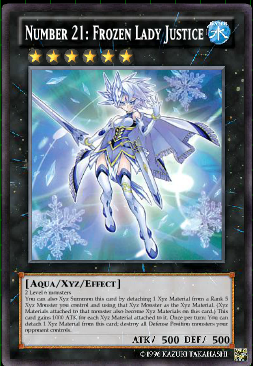 This card being able to hijack an Level 5 Xyz as its material is decentish considering nobody in their right mind would waste 2 level 6s on this thing. However its atk drop means this card is only at best good against stall decks stacking Defense Position monsters. Decks like Shaddolls and Yang Zings merely invite this card for a hot steamy romantic dinner rather than caring.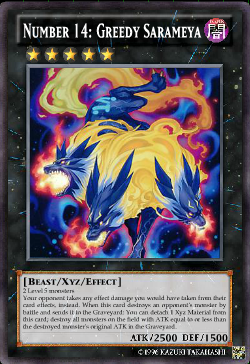 Hold up? Theres now a way to steal easy wins from noob burn deck players? ts yours for 2 level 5s. The second effect is decent if you're playing against a deck that isnt worth > £100.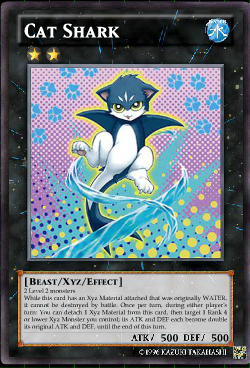 If the 2 level 2s required for this card didnt have to be WATER to prevent destruction by battle then maybe it would get more than a centimetre of sunlight. The problem with this card doubling rank 4's attack is whose rank 4 deck in its right mind will have 2 level 2s to spare for this card?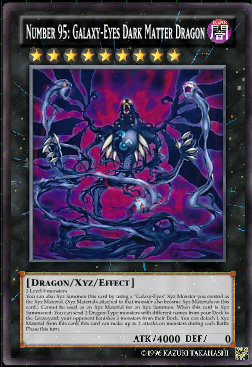 THIS CARD. I still havn't decided on what ring im going to use to propose with. The first decent card yet to be honest...you thought Dragon Rulers were gone? This card can be xyz summoned especially easily as two Mythic Dragons make Tachyon like a knife through butter. Overlay this and send 3 dragons to the grave to banish 3 mons from your opponents deck! You can use this as a way to lock your opponent out of monsters but the real treat is this card is essentially a FastTrack ticket for any of your Dragon Rulers. Your own personal lifeguard - ready to search out any Ruler in distress stuck in your deck and making it live in the grave! In fact, who even needs 2 level 8s for multiple summons of this card when you can bring back a Tachyon easily with Galaxy Zero / Redox / CotH?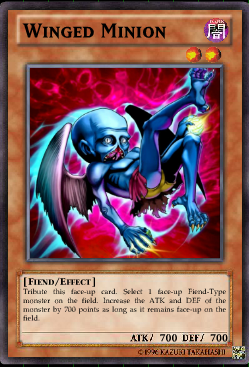 Thank god its got wings; it can get out of my face faster.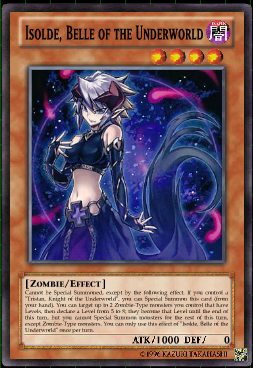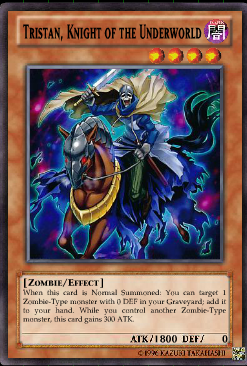 The underworld gives him super strength!
These two cards make a fairly easy combo of either Normaling Tristan to get Isolde from the Grave or SSing Isolde from the hand with a face-up Tristan - then go into a rank 4 -8 zombie xyz. Zombiestein should stay dead, Crimson Knight is a sneaky Monster Reborn targeting your Opponent which is nice, and Pilgrim Reaper is basically slicing your opponents deck each turn leaving them with an empty pizza box of hatred and spanish admin report threats. GGWP.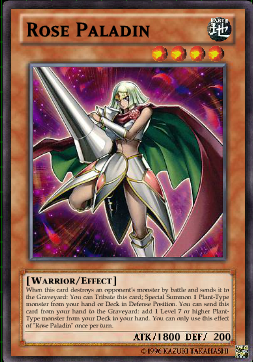 Its as if Lonefire Blossom decided it was tired of Konamis feces and went to war. Except he took the wrong sword and is left as an awkward 1800 which might have trouble getting over cards. Cant complain about a Lonefire Blossom ready to kick ass.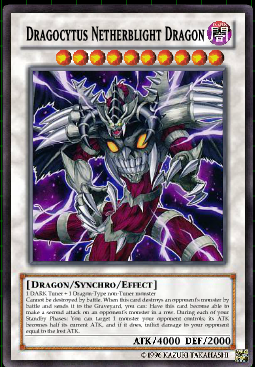 Running this card over Beelzeus is like taking a melon out for a game of football instead of your EA-branded Ball at home. Shame on you.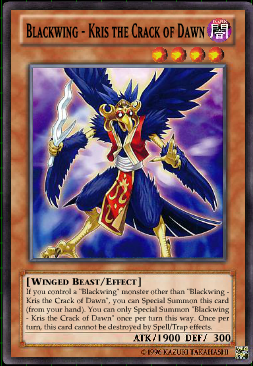 I don't have enough room for all the Blackwing Support and neither will your BW decks because theyve suddenly evolved into a Rank 4 and Synchro Spamming machine of monstrosity. Did i mention they have EVEN more search? If Pinaka's searches dont cut it just make a Force Strix with your essentially second Bora.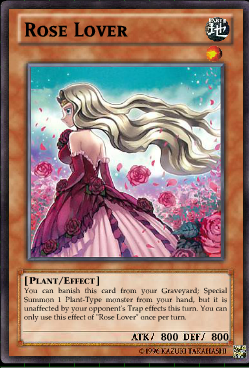 Stygian Street Patrol for Plants and its target unaffected by Traps? Infernity sure have been at work in their garden, god bless.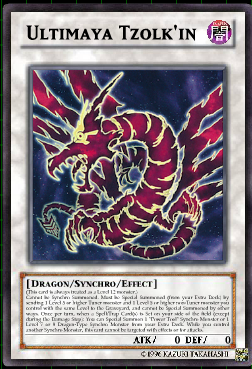 Lets make this clear. It's not the Crimson Dragon. Its the evil demonic counterpart badass from the manga whos gonna summon a Duel Dragon every turn as long as you set a card, or Clear-Wing Synchro Dragon when he gets out of bed. *cough*Scrap Iron Scarecrow isnt for Casuals anymore*cough*
All it takes is a level 5/higher tuner to be subtracted from a level 5/higher non tuners level and you get to actually Dark Synchro Summon this level...0 guy. Or 12 apparently. He likes the number 0 but at least other dragons on board protect him.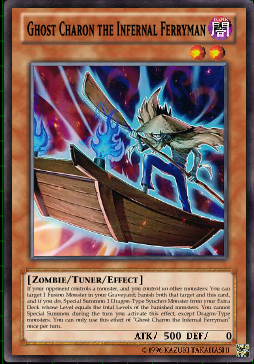 Ultimaya's little rejected brother. Banish a fusion dragon from grave and himself , get a nice shiny Synchro Dragon out with a matching equal level. Do many decks run both fusion and synchro dragons however? Maybe they will now.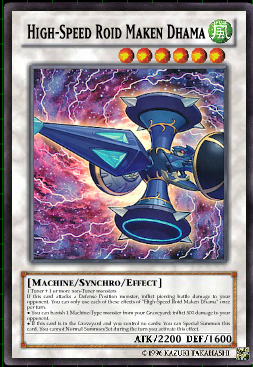 A Gorz / Floater from the grave who steals your Normal Summon and rips it into tiny shreds. Oh wait - that was you ripping this useless card up. Hallucinations sure are spooky.
Winged Minion isn't a new card, it's a censor of an existing one
_________________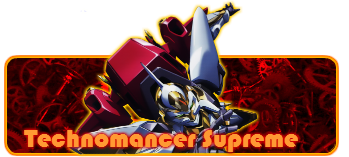 [08:55:45] PlayMeGood : its okay Shark jericho is just an asshole all

Technomancer Supreme

Member




Posts

: 83


Join date

: 2014-08-03



*wants to know why he doesn't see a pinaka card up there* boo boo have u not read the book of the blackwing gods? D:
and btw yes im an idiot wrote:AKA a new card printed
No, it's pretty old now. DN puts different prints of cards on DN sometimes years after they came out.
_________________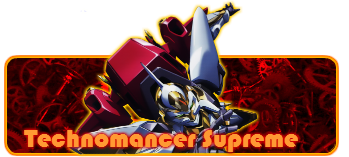 [08:55:45] PlayMeGood : its okay Shark jericho is just an asshole all

Technomancer Supreme

Member




Posts

: 83


Join date

: 2014-08-03



Similar topics
---
Permissions in this forum:
You
cannot
reply to topics in this forum