10 Little Blackwings
This first post is to explain the game. Each week someone will die and you must guess who that someone will be! Each week the death will be accompanied by some short stories to explain their death and to give a small hint. These small hints will eventually add together to reveal the killer! Whilst I won't be giving you a list of possible victims, most of the weapon choices are linked to members of the academy, so you can make a wild guess of who dies by reading the stanza carefully and picking a matching weapon and SDA member. Each death will be accompanied by a post-mortem of how you could have guessed that death! Every time you get a either a victim or weapon right you'll get 25SS, so that's 50SS each week! Please PM all votes to me before the deadline listed on each weekly post, and DO NOT post your vote as a reply.
Rules:
- Anyone posting their answers in the posts will have the posts deleted and the vote they entered rendered null and void. If they intentionally post the answers again, they will be barred for breaking the rules. I will take this seriously as it takes the point of this game out and just makes it a way to get free SS
- No discussing your answers in the chatbox. If you and your friends want to conspire via PM's or something similar, go ahead, I won't stop you. Just don't do it in SDA's Chatbox.
-You can only vote once per week and cannot change your vote later on.
-Due to the fact I realized anyone could just guess and get it, this'll how it will come down to scoring. 25SS for getting the either the weapon or victim and 50SS if you get both and I'll throw in extra SS to those who backup their guesses, the range amounting to  how indepth/spot on your guesses are.
Additional Notes:
There's no point for who dies in the first stanza, as that will be launched as the start of Week 1. There will, however, be 10 Weeks still as the 10th Week will be down to whoever can guess the murderer. Please also note this is more of a joke and it's not reflecting my beliefs. After each deaf there will be a post-mortem to explain their death following the short story. Sorry to those who are offended by their deaths/how they are portrayed.
Now, let's get onto the poem!
Poem:

10 Little Blackwings, one would always whine
One finally got into trouble and then there were nine

9 Little Blackwings, one liked to dictate
One committed blasphemy and then there were eight

8 Little Blackwings, one not originally from Devon
One was homesick and then there were seven

7 Little Blackwings, one as dumb as sticks
One tried to train something and then there were six

6 Little Blackwings, one full of strive
One tried too hard and then there were five

5 Little Blackwings, one lived by a shore
One went down under and then there were four

4 Little Blackwings, one liked to drink tea
One got their delivery and then there were three

3 Little Blackwings, one new to the crew
One was trapped in a ball and then there were two

2 Little Blackwings, one held a gun
One lost in the shootout and then there was one

1 Little Blackwing, one weighed a tonne
One blew up and then there was none

0 Little Blackwings
The killer pulled some strings
The bodies were hid
And to the cops she was an innocent kid
In the end she enjoyed the show
And left to be knee-deep in snow...
And the weapons! Whilst there is 25, only 10 of them will actually be used for deaths!
Weapons:

Pure Disney Magic
Jericho's Parakeet
Neon Board
Red Fluffy Cloud
Silver Poking Stick
Shark Attack
Potato Cannon
Giant Ass Spear
War Team Tryouts
Legendary Sword Excalibur
50 Knives of Doom
Murder of Crows
Kick of a Kangaroo
World's Heaviest Shell
Sting of a Jellyfish
The Ultimate Troll
Rigged Package
Ghostly Blade
60 Card Exodia Deck
Giant Pokeball
Anti-Vehicular Missiles
Bible of Shura
Ban Hammer
Falling Salloon Sign
Pit Leading Towards Pure Oblivion
Last edited by Technomancer Supreme on Thu Jan 01, 2015 3:09 pm; edited 2 times in total
_________________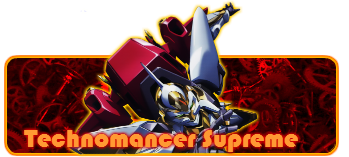 [08:55:45] PlayMeGood : its okay Shark jericho is just an asshole all
Member




Posts

: 83


Join date

: 2014-08-03



Forgot to specify that the voting wasn't open yet, was waiting until late afternoon my time on the 1st of Jan to make  the Week 1 post
And Niq ffs, read the rules...
Any votes PMed to me until I open the Week 1 thread will be ignored, no matter if your right or wrong.
Anyone pulls a niq and I won't be happy :/
_________________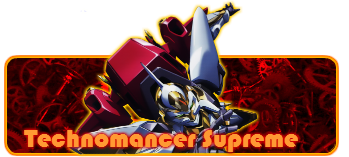 [08:55:45] PlayMeGood : its okay Shark jericho is just an asshole all
Member




Posts

: 83


Join date

: 2014-08-03



Similar topics
---
Permissions in this forum:
You
cannot
reply to topics in this forum